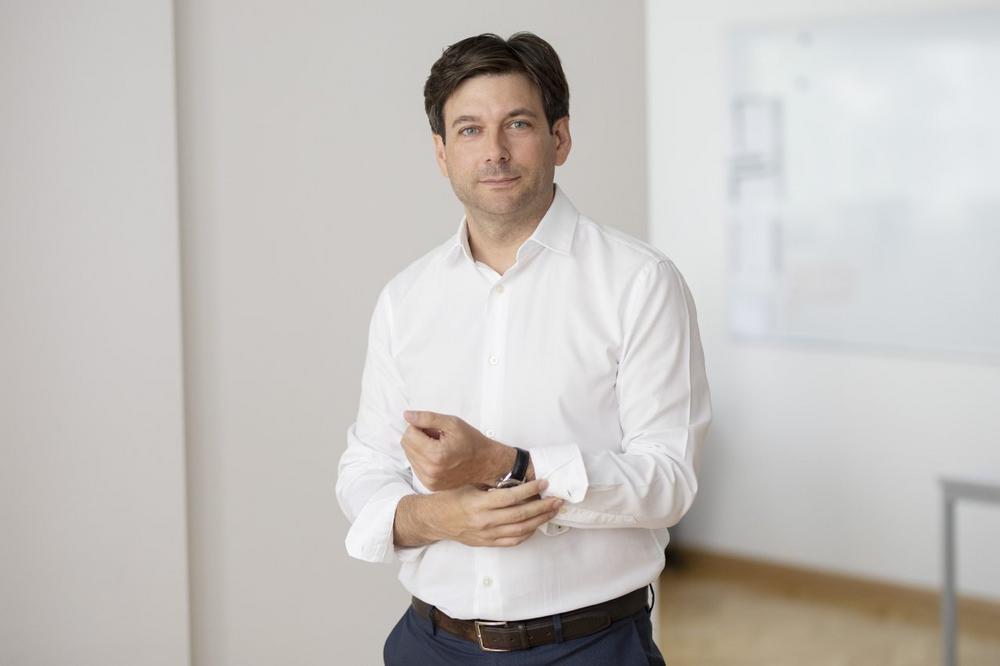 Cooperation between ClariLab and kompany
Leading global RegTech kompany is now offering ClariLab's KYCnow platform instant access to original company information from more than 200 jurisdictions. Access to kompany's global network of registers will enable obligated parties under the Anti-Money Laundering Act (AMLA) and other KYCnow users to verify the identity of their business clients abroad directly via the platform.
As part of fulfilling Know-Your-Customer requirements, business clients must, by law, be identified through an official government register extract. KYCnow users can now complete this identity verification seamlessly, accessing original company information and documents via kompany's global register network. Relevant trade and commercial registers can all be accessed instantly and in the same way as the joint register portal of the federal states, the German commercial register. This partnership marks yet another step ClariLab has taken to decisively advance the internationalization of its KYC solution offering and to provide AMLA obligated parties with a KYC process that not only eliminates the need to manually retrieve external data, but also excludes the use of static databases. Tobias Eiss, Managing Director of ClariLab says, "With the connection of the KYCnow platform to the data sources from kompany, we are closing an important gap in the handling of register data. By accessing the registers of other countries, we can significantly increase the amount and quality of data to improve the KYC process across national borders and jurisdictions."
A global network providing real-time access to primary source Business KYC (KYB) data from over 200 jurisdictions covering 115 million companies
The partnership between ClariLab and kompany provides users of the KYCnow platform access to the leading global register network and in turn, audit-proof company information from commercial registers, financial authorities and tax offices around the world. Through the instant access to this primary source information, the KYC process is greatly enhanced by including official information on over 115 million companies across more than 200 countries and jurisdictions.Russell E. Perry, CEO and Co-Founder of kompany: "With increasing compliance and AML requirements, the veracity and source of company data has become a central point in combating money laundering and fulfilling AMLA obligations. We are therefore, proud to provide ClariLab's clients with our unparalleled access to real-time audit-proof company information, ensuring anti-money laundering compliance across jurisdictions and helping their clients achieve a higher level of competitiveness as regulatory requirements continue to e volve."
About ClariLab
ClariLab GmbH & Co.KG is the joint venture between SCHUFA Holding AG and the FinTech company fino, founded in 2020. The primary goal of the RegTech service provider is to support companies in complying with regulatory requirements and to help ensure that KYC-relevant information can be obtained using a uniform standard. More than 900 customers from the fields of banking, factoring, financial services, payment services, insurance, real estate management, goods trading and crypto custody businesses are now among its customers and rely on the KYCnow platform. Find out more at clarilab.de and on LinkedIn.
About kompany
kompany is the global RegTech platform for business verification and Business KYC (KYB) for AML compliance. Their four product lines (KYC API, KYC workspace, UBO discovery® and KYC onchain) provide financial institutions, payment providers, insurers, Banking-as-a-Service Platforms and other regulated companies the tools required for Business KYC (KYB). kompany is headquartered in Vienna, Austria with offices in London, New York, and APAC.
kompany is backed by Fairway Asset Management, Global Brain, European Super Angels Fund, Elevator Ventures, UNIQA Ventures and Hermann Hauser Investment. Find out more at kompany.com, or follow them on LinkedIn. 
Firmenkontakt und Herausgeber der Meldung:
ClariLab GmbH & Co. KG
Platz der Einheit 2
60327 Frankfurt am Main
Telefon: 01735705071
http://clarilab.de
Ansprechpartner:
Martin Nahrgang
Head of Marketing & PR
Telefon: +49 561 82790438
E-Mail: martin.nahrgang@clarilab.de
Jan-Pieter Zuijderduijn
Global Head of Marketing
Telefon: + 43 699 15045452
E-Mail: janpieter.zuijderduijn@kompany.com
Für die oben stehende Pressemitteilung ist allein der jeweils angegebene Herausgeber (siehe Firmenkontakt oben) verantwortlich. Dieser ist in der Regel auch Urheber des Pressetextes, sowie der angehängten Bild-, Ton-, Video-, Medien- und Informationsmaterialien. Die United News Network GmbH übernimmt keine Haftung für die Korrektheit oder Vollständigkeit der dargestellten Meldung. Auch bei Übertragungsfehlern oder anderen Störungen haftet sie nur im Fall von Vorsatz oder grober Fahrlässigkeit. Die Nutzung von hier archivierten Informationen zur Eigeninformation und redaktionellen Weiterverarbeitung ist in der Regel kostenfrei. Bitte klären Sie vor einer Weiterverwendung urheberrechtliche Fragen mit dem angegebenen Herausgeber. Eine systematische Speicherung dieser Daten sowie die Verwendung auch von Teilen dieses Datenbankwerks sind nur mit schriftlicher Genehmigung durch die United News Network GmbH gestattet.